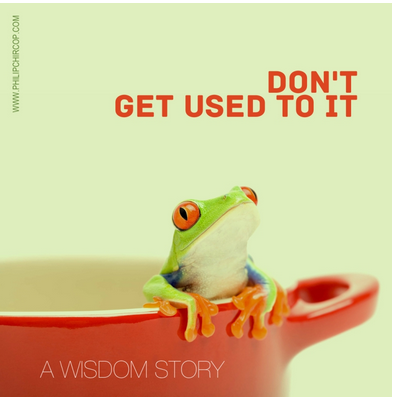 The Frog Fable
If you plunge a frog into boiling water, it will immediately jump out. But if you place the frog in cool water and slowly heat it to boiling, the frog won't notice and will slowly cook to death
The WIPP Fable.
This seems to be the Department of Energy's philosophy on expanding WIPP and we are the frog!  The latest move is to expand the underground capacity.  This expansion is necessary to eventually bring bomb grade plutonium to be processed at Los Alamos and placed at WIPP.
Cut and paste, send in:
Ricardo Maestas, Acting Chief
Hazardous Waste Bureau
New Mexico Environment Department
This email address is being protected from spambots. You need JavaScript enabled to view it.
 Re:     Public Comment Urging NMED Action on WIPP Hazardous Waste Permit Renewal
            Public Comment Opposing WIPP's proposed Panels 11 and 12
 Dear Mr. Maestas:
 I oppose the two new proposed panels 11 and 12, which are part of the "Forever WIPP" expansion, which I also strongly   oppose.
Instead of considering the Class 3 Permit Modification Request for the new two panels, NMED should proceed with the WIPP permit renewal process. I support a date certain to end WIPP waste shipment and disposal operations in 2024, as the Permit provides.
WIPP is supposed to be the first, but not only, deep geologic disposal site. But unless New Mexico requires the federal government to have other locations, WIPP will always be the only site.

If the two new panels were added to the permit, Table 4.1.1 of the modification request shows that the total capacity would be more than 6.7 million cubic feet of waste, even though the legal limit is 6.2 million cubic feet. The New Mexico Environment Department (NMED) cannot legally approve such a request. The two panel expansion also breaks the promises and legal agreements with New Mexico.

I request that NMED proceed with the WIPP Permit Renewal process and maintain a date certain to end WIPP waste shipments and disposal operations. NMED should deny the Panels 11 and 12 Permit Modification Request.

Thank you for your careful consideration of my comments.

Sincerely,
For more info: https://stopforeverwipp.org/home 
Hi,
This is a half hour video offering from the Stop Forever WIPP coalition and Available Media: ' When is a shaft more than a shaft?' and 'Nukes and the Politics of Race.' This video dispels the idea that an expansion of WIPP will mostly impact the South Eastern part of New Mexico. The new waste targeted for WIPP would be re-processed at Los Alamos. It also dispels the idea that targeting NM for waste disposal has nothing to do with our minority majority population.
If you are looking for more material and information with which to testify at the May 17-19 hearings, starting this Monday on WIPP expansion, you might find it here.
Best Wishes,
Janet
Noel ¡Presente!
Organizers have many different styles but the kind of organizer that Noel Marquez became is rare.  As a young man he developed into an artist and then a muralist.  No matter who hired Noel, his murals were about the people, la gente, their histories, their struggles and the dangers that confront them.
Also as a young man, he planted trees around his property near Lake Arthur, New Mexico and began building the adobe house that would eventually house his family, his wife and daughter.  When you enter Noel's house, the first thing that attracts your attention is the mural on his living room wall.  The mural is large and colorful: there are scenes of indigenous and Hispanic heritage and industrial and nuclear pollution.  Almost overwhelming the scene is a truck of radioactive waste coming toward the viewer; the truck is carrying nuclear waste to the Waste Isolation Pilot Plant or WIPP, a repository for mid level military radioactive waste.   WIPP trucks travel route 285, a few miles from Noel's home.
In the early 2,000's, Noel and his closest cohort, Rose Gardner form Eunice, NM, formed the organization, the Alliance for Environmental Strategies (AFES) to help people in SE NM deal with the many dangerous projects extant and proposed for the region.  In 2018, AFES called together community members and activists state wide concerned about the increasing number of nuclear projects coming to New Mexico, including the proposal to bring the nation's high level nuclear waste to a site not far from the WIPP site.  The individuals and group leaders who met at Noels farm on that hot summer afternoon formed the Southwest Alliance to Save our Future (swalliance.org); this group that today is comprised of ranchers, farmers, environmentalists, community leaders and people of faith has successfully persuaded the majority of New Mexico's state and federal representatives to oppose bringing high level waste to New Mexico.
The political legacy that Noel leaves goes beyond his accomplishments: he left an example of a certain style of leadership that is not common.  He loved everyone and everyone who met him felt that quality in him.  It didn't matter what culture you came from or what level of commitment you had; you were an important, worthwhile person; you were a brother or sister.  That love has been an inspiration to all who have come into the movement he began and it lingers after his passing, an unassailable weapon with which to fight for a better future.
by Janet Greenwald
  Beyond Nuclear Tribute to Noel